I have been a canfitpro certified instructor for over 25years. Each week I provide the following classes at London's GoodLife Fitness Clubs.  Not a GoodLife member?  No worries, come as my guest to try a class on.
Body Pump is a 1 hour full body work out. A Les Mills' program that brings 10 songs to life with 10 different exercises. Weight training is a must if we want to achieve a long life of strength.
My training in yoga is Hatha-based and has a theme every week. We take the theme and incorporate in the physical aspect – the asanas. Both heated and non-heated classes. I am a certified Yoga Alliance 200 hour instructor and an affiliate of Fit Bodies Inc., teaching yearly in Caribbean destinations.
As a certified Schwinn Spinning instructor I get to provide fun classes that will keep you motivated, regardless of your fitness level. Come and enjoy fantastic music and drills that will keep your heart challenged.
NEW
Bostwick YMCA: Beginning February 6 for 7 weeks, I will be teaching the Charka Series at 5:30 PM.
Day
Class
Time
Goodlife Locations
Tuesday
Yoga
1:30 PM (45 min)

non-heated

King/Wellington co-ed studio
Wednesday
Body Pump
6:00 AM
(1 hour)
Sherwood
Wednesday
RIDE
5:30 PM
Masonville
Thursday
Yoga
12:15  PM (45 min)

heated

King/Wellington
Friday
Body Pump
6:00 AM
(1 hour)
Masonville
Saturday
Yoga
7:00 AM (1 hour)

non-heated

Sherwood
Sunday
Yoga
11:45 AM (1 hour)

non-heated

Masonville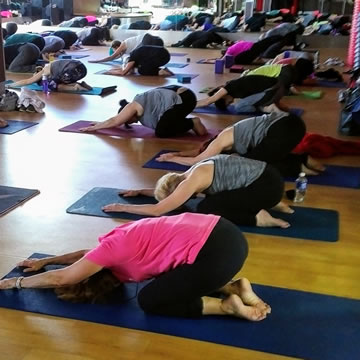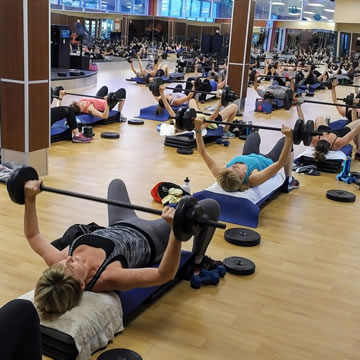 Gayle White
|

London, Ontario

Amanda Stypul Ferguson
|

London, Ontario

Louise Moist
|

London, Ontario

Kelly Regan
|

London, Ontario

Carolyn Jaeger
|

London, Ontario