Please see my on-line classes below.
I have been a canfitpro certified instructor for over 25years. Each week I provide the following classes at London's GoodLife Fitness Clubs.  Not a GoodLife member?  No worries, come as my guest to try a class on.
Body Pump is a 1 hour full body work out. A Les Mills' program that brings 10 songs to life with 10 different exercises. Weight training is a must if we want to achieve a long life of strength.
My training in yoga is Hatha-based and has a theme every week. We take the theme and incorporate in the physical aspect – the asanas. Both heated and non-heated classes. I am a certified Yoga Alliance 200 hour instructor and an affiliate of Fit Bodies Inc., teaching yearly in Caribbean destinations.
As a certified Schwinn Spinning instructor I get to provide fun classes that will keep you motivated, regardless of your fitness level. Come and enjoy fantastic music and drills that will keep your heart challenged.
NEW
Bostwick YMCA: Beginning February 6 for 7 weeks, I will be teaching the Charka Series at 5:30 PM.
Current Schedule
Thursday 8:30 AM and 4:30 PM
These classes are done thru Innovation Works group called "Wellness Works" – Volunteer instructors change weekly and participants sign up here through Meet Up London. It will send you to a sign up for a secure Zoom Link.
Sunday 11:30 AM Yoga with Lore
This is my weekly offering and you need to register once via Zoom.
Register in advance.
After registering, you will receive a confirmation email containing information about joining the meeting.
YOGA with Lore Available on Demand
My You tube Channel: Loredana Wainwright
Other offerings – in case you feel the love for more!
7 AM Mon, Wed and Fri 30 Minute Quick Fit Workout with Lore and Michelle
All you need are running shoes, your body and space enough to move (think how much space you'd have in a Body Pump or Yoga class). Props/weights are bonus but not necessary
Register in advance for each day. You only need to register once and will receive an email with your personal link to join.
Wednesday 7AM Registration Link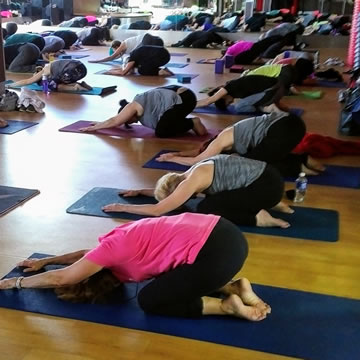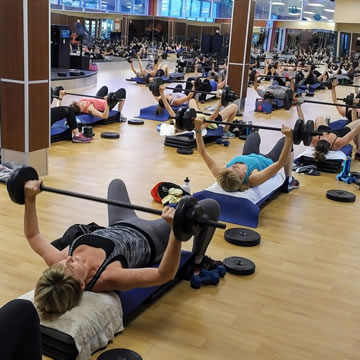 Gayle White
|

London, Ontario

Amanda Stypul Ferguson
|

London, Ontario

Louise Moist
|

London, Ontario

Kelly Regan
|

London, Ontario

Carolyn Jaeger
|

London, Ontario