Killarney Retreat Oct 2020- New Date
Waiting for you:
Morning Yoga & Mediation; Daily hiking.
4 days/ 3 night Accomodations
Daily breakfast, lunch, dinner with choice of special
culinary cooking experience or wine tasting.
All activities are optional. Waterfront excursions additional
STARTS AT $980 PER PERSON/ DOUBLE OCCUPANCY
SINGLE OCCUPANCY AND UPGRADES AVAILABLE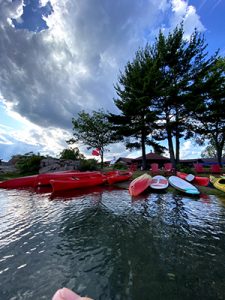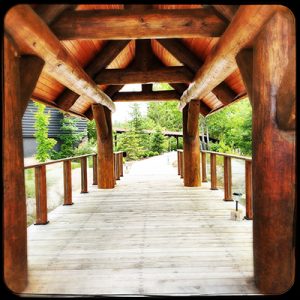 Thursday
Arrival
4:00 pm: Check In
5:00 pm: Off the Highway Stretch
6:30 pm: Welcome Reception & Dinner
Friday
7:30 am – 9 :00 am: Seated Served Breakfast
9:30 am: Morning Meditation
10:00 am: Morning Yoga Practice
11:45 am: Pick Up your Boxed Lunch
11:45 am: Hiking Adventure (3-4 hours, Hike/Lunch/Hike)
3:00 pm: Free time (optional activities – canoe/kayak/boat)
7:00 pm: Dinner (Feature Fish Fry; Vegetarian Options)
9:00 pm: Lounge Fire
Saturday
7:30 am – 9:00 am: Seated Served Breakfast
9:30 am: Morning Meditation
10:00 am: Morning Yoga Practice
12:00 pm: Seated Served Lunch
2:00 pm: Hiking Adventure (2-3 hours)
5:00 pm: Cooking Experience
7:00 pm: Dinner, including interactive cooking experience
Sunday
7:30 – 9:00 am: Breakfast
9:30 am: Morning Yoga Practice/Meditation
11:00 am: Checkout
The Killarney Mountain Lodge is offering three different rooming options available, based on double and single occupancy.
The price is inclusive of your meals, gratuities and accommodations.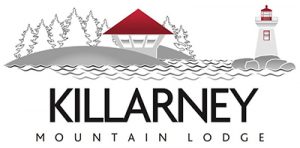 Rate includes a Welcome Reception Dinner on Thursday. Breakfast, Lunch and Dinner on Friday & Saturday. Breakfast on Sunday.
Please visit www.killarney.com for more information about our stunning Canadian landscape.
NOTE:
– $400 deposit required to hold your space.
– Full refund cancellation policy 14 days prior to the event (less $50)
– If the Government of Ontario return to stage 2, a full refund will be given